Wait! Get a Further $10 OFF!
Here's The Brain-Dead Simple, 3-Step System I Use To...
"Legally STEAL Products From
Amazon, Target, And Walmart

To Quickly And Easily Sell On eBay For Up To An

Additional $728.79

Each And Every Month..."
Watch the short 2 minute video below to learn more:
This fun and exciting system is the PERFECT addition to your eBay business because it
DOESN'T require any experience

and can be used to make money in as quickly as 30 minutes from now!
Special $10 Off From This Page ONLY!
Special Discount Expires In...
Art Flair, Pallab Ghosal, Ram Rawat & Will Allen
Hey, it's Will here again, along with Art, Pallab & Ram.
You don't even need to leave the house! All you need is a free eBay account and a few extra minutes each day to start bringing in easy cash on a daily basis!
You don't need a website
You don't need SEO
You don't need paid traffic
You don't need a list
You don't need social media
You don't need local marketing
Sometimes people call me the "Robin Hood" of eBay…
But instead of stealing from the rich and giving to the poor, I "steal" from Amazon and give to eBay!
And In The Process Put A Pile Of Additional Cash In My Pocket Each And Every Month!
How do I do it? I use a simple, "sneaky," 3-step system that uncovers little known "deals" on major sites like Amazon, Target, and Walmart that I can "exploit" for my own personal financial gain (aka putting a nice chunk of cash into my bank account each and every month like clockwork).
ADVANCE eHACK - 'AMAZON TO eBAY'
Get Full Access to 'Amazon To eBay' Today with our 'Early Bird' Discount
Special $10 Off From This Page ONLY!
Special Discount Expires In...
The system breaks down like this…
I casually browse through Amazon (or Target, Walmart, or any other large online retailer)...
I use a simple formula (a child could learn) to uncover certain products I can "steal"...
I use eBay to turn those products into easy cash I can put directly into my pocket...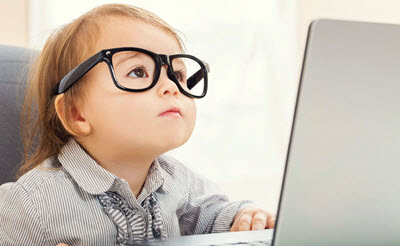 There's really nothing more to it. 
It's so easy a kid could do it.
In fact, I've thought about teaching it to my 5 year old so she could make enough extra cash each month to buy her own clothes, games, toys, and whatever else her imagination could come up with.
And let me tell ya' …
I Love The Easy, Near Automatic, Auto-Pilot Profits This System Brings In Each And Every Month...
It's a nice reliable bill-payer.  I think you'll love it too. It's easy. It's profitable, and it works fast - it's possible to start making money with this system in 30 minutes from now. 
But This Is A One-Time Offer... Which Means This Amazing, Sure-Fire Amazon To eBay Cash-Generating System Can Only Be Accessed RIGHT NOW!
So if you'd like a fast and easy way to add another $700-$1000 (or more) to your bank account each month, get this program now. If you click away, this program will be gone for good. 
The Amazon To Ebay Tricks You'll Learn In This System Are Already Being Used By A Handful Of Other Smart Marketers Just Like You To Make Fast And Easy Profits From The Comfort Of Their Own Home.
Building a website
Selling
Cold calling
Cold emailing
Affiliate marketing
List building
Offline marketing
Or any of that other time consuming stuff. 
The system I show you inside this course is fast and easy to get started. You can be making sales within the first 30 minutes of starting and you don't even need to leave the comfort of your own home.
It requires no technical skills and no previous experience. And it works perfectly as a supplement to the Easy eBay Cash system (OR you can just use this system alone and you can still make enough money to quit your day job).
Again, this shockingly easy "steal" from Amazon to sell on eBay system is ONLY available until the timer runs out. After that, it's gone for good. 
Even if you don't think you'll use this system right away, you should still get it, just so you can put it into action and make money later.
Plus, Just To Make This Deal A No-Brainer For You,
I'll Add A 30-day No Questions Asked, Iron-Clad,
100% Money Back Guarantee.
If for any reason, or no reason at all, you want your money back, just email me and I'll quickly and courteously give you a full refund. 
PLUS… I'm so convinced that this system will work for you, that I'm not going to ask that much for it.  I want every man, woman, and child (like my 5 year old daughter) using this system because I want everyone to benefit from it's money-making power. It's so damn easy you won't believe it! 
So, because of all that, I'm asking you invest the very small sum of only $37 for this system.
Yes, just $37 to learn how to "take" from Amazon, WalMart, Target and other big named companies so you can "give" your PayPal account a life-changing influx of cash.
Think about it, spend just a few minutes following my easy advice, and you can start seeing sales and money in your PayPal account almost immediately.
Start paying off bills today
Start saving for college today
Start buying new clothes today
Start planning an exotic vacation today
OR… 
Skip this page, come back later when you change your mind, and then kick yourself when you find that this offer is gone forever...
The choice is yours.
This easy system is ONLY $37. It's less than the price of a family meal at McDonald's.  Yet you could use the easy, step-by-step information contained in the course to make quick profits off the back of the largest companies in the world. 
Okay. I've said all I can to convince you to invest a tiny $37 for this once-in-a-lifetime opportunity to bank big off of Amazon and other big name retailers. If you want this fast producing course that can get sales in your PayPal account in 30 minutes or less, click the link "YES" link below. If you do NOT want to discover the easiest way to make a lot of money by "stealing" from Amazon to sell on eBay for your own financial gain, click the "NO" button.
YES! I Want To Discover How To Easily Line My Pockets With Fast Cash By Legally "Stealing" Products From Amazon To Sell On eBay!
Get Full Access to 'Amazon To eBay' Today with our 'Early Bird' Discount
Special $10 Off From This Page ONLY!
Special Discount Ends In...